Google Street View: interesting facts and ideas for inspiration
Hello there! Today we want to share with you our inspiration from Google Street View and work their team has been doing. Take a little break from your work and get some interesting information that can help you to catch fresh motivation and creativity wave. 
What is Google Street View?
Google Street View is a technology featured in Google Maps and Google Earth that provides panoramic views from positions along many streets in the world. It was launched in 2007 in several cities in the United States, and has since expanded to include cities and rural areas worldwide. Streets with Street View imagery available are shown as blue lines on Google Maps.
Today Google Street View includes:
7 continents
65+ countries
7 million+ miles traveled
How does all this work?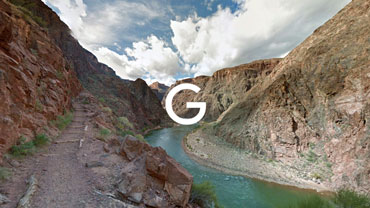 Google Street View displays panoramas of 
stitched
 images. Most photography is done by car, but some of it is done by trekker, 
tricycle
, walking, boat, snowmobile, and underwater equipment.
You can watch a short presentation about all this exiting process and google's fleet on a special webpage.
There are two types of Street View content. The first is Google–owned content. They automatically blur faces and license plates in their imagery. The second is content from Google users. When others contribute to Street View, their content is accompanied by a clickable/tapable account name, and in some cases, a profile photo.
How to explore?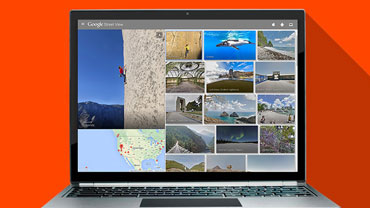 With Google Street View you can explore world landmarks, discover natural wonders, and step inside locations such as museums, arenas, restaurants and small businesses. 
To be in touch and get all the news from Google Maps and Google Street View you can also follow the official blog and Facebook page.
Hope you enjoy exploring all these amazing things about Google Street View and watching several unbelievable places just sitting in your room. And please don't forget that any tour can be even more awesome with Tourdash.