TourDash Tour of the Week was on hiatus for the past couple of weeks but we're back with a new series of TourDash tour of the Week! However, from this point on we'll be referring to this event as TourDash Tour Discovery! If you have any tours you'd like to submit please send them to support@tourdash.com. We're always keeping an eye out for Tours but if you're particularly proud of a tour, share it with us!
Starting us off with the first TourDash Tour Discovery is the United Colors of Benetton.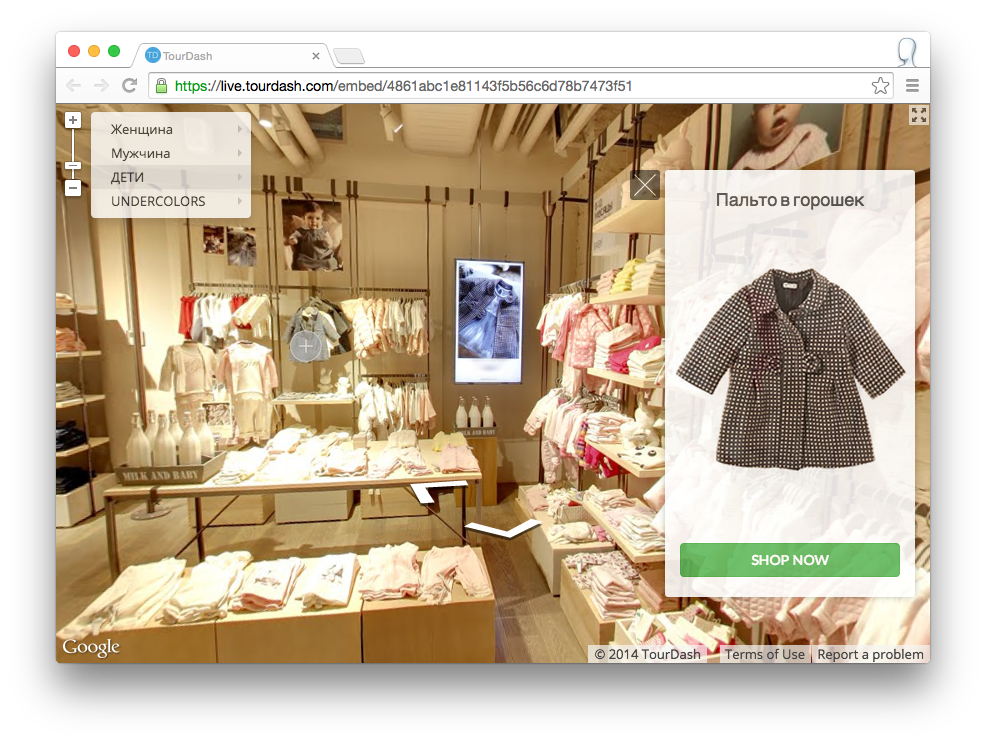 The tour features a great minimalistic implementation that allows users to navigate through the environment via advanced navigation. At the same time they give you the opportunity to not only read about what the United Colors of Benetton stand for but also purchase some of their items.
If you want to create your own virtual tour using TourDash, register at https://live.tourdash.com/signup. Remember that you can only register as a TourDash reseller if you are an official Google Trusted Photographer or Agency.
Again, want your own tour submitted? Send us your tours at support@tourdash.com!