Tour of the Month
Welcome to the first TourDash tour of the month in 2019! And this month winner is University of West London – Brentford tour.
The tour is branded with deep blue color and has a number of informative and useful hotspots with information about the university.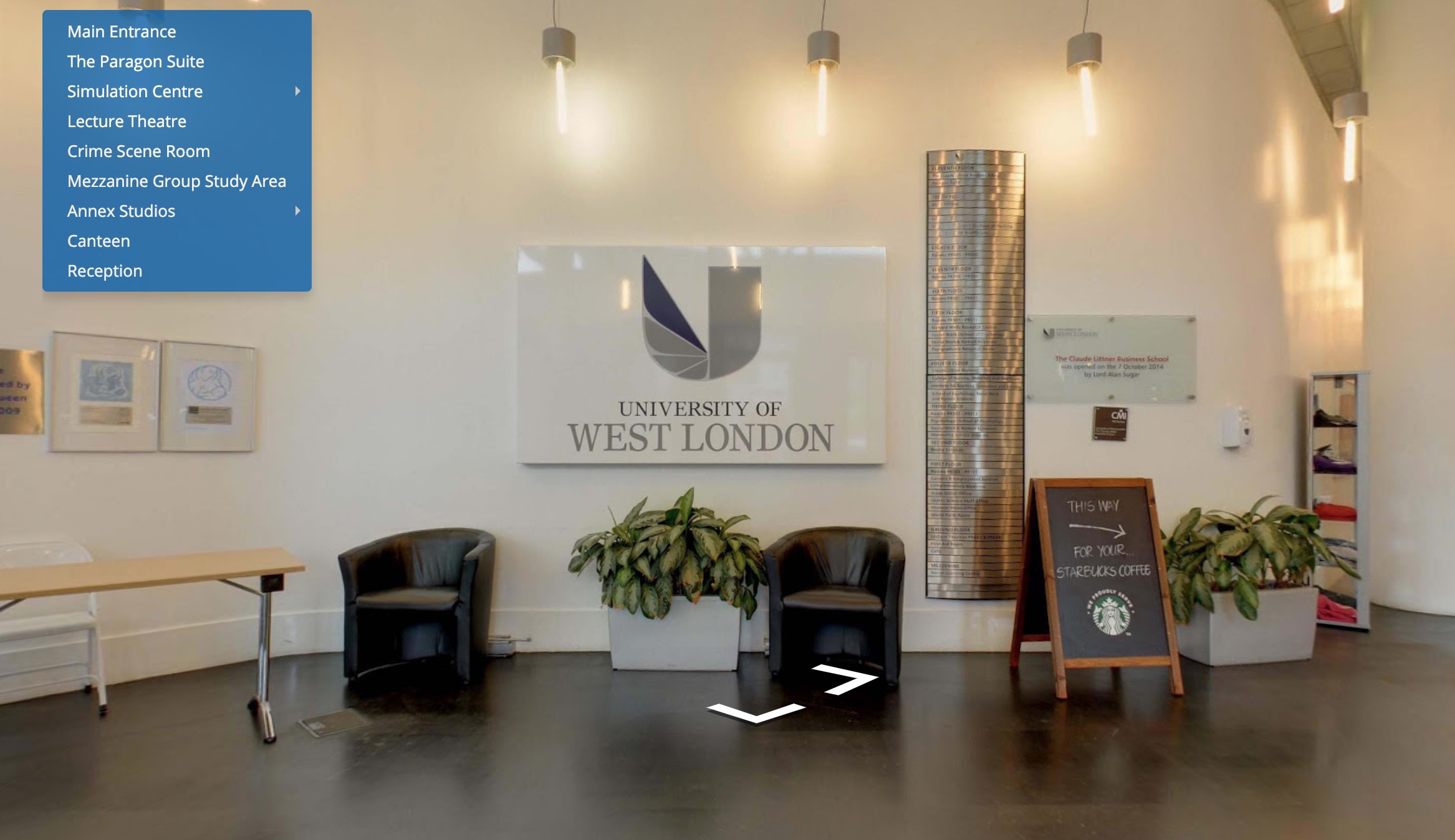 Need Help?
Visit TourDash Support page for all of our documentation. If you want to talk to us directly, you can reach out to us by sending an email to support@tourdash.com and we'll get you started!
Not a TourDash reseller?
Not a problem! Visit the TourDash Registration page and get started with TourDash today.
Want a virtual tour for your business?
If you are a business owner and you want to create an advanced interactive virtual tour for your business, using the TourDash features and functionality, you can find a trusted TourDash reseller in your area by using this list.