Our regular "Tour Of The Month" column is back after Summer vacations! And we are happy to present you our next winner – Mangoletsi.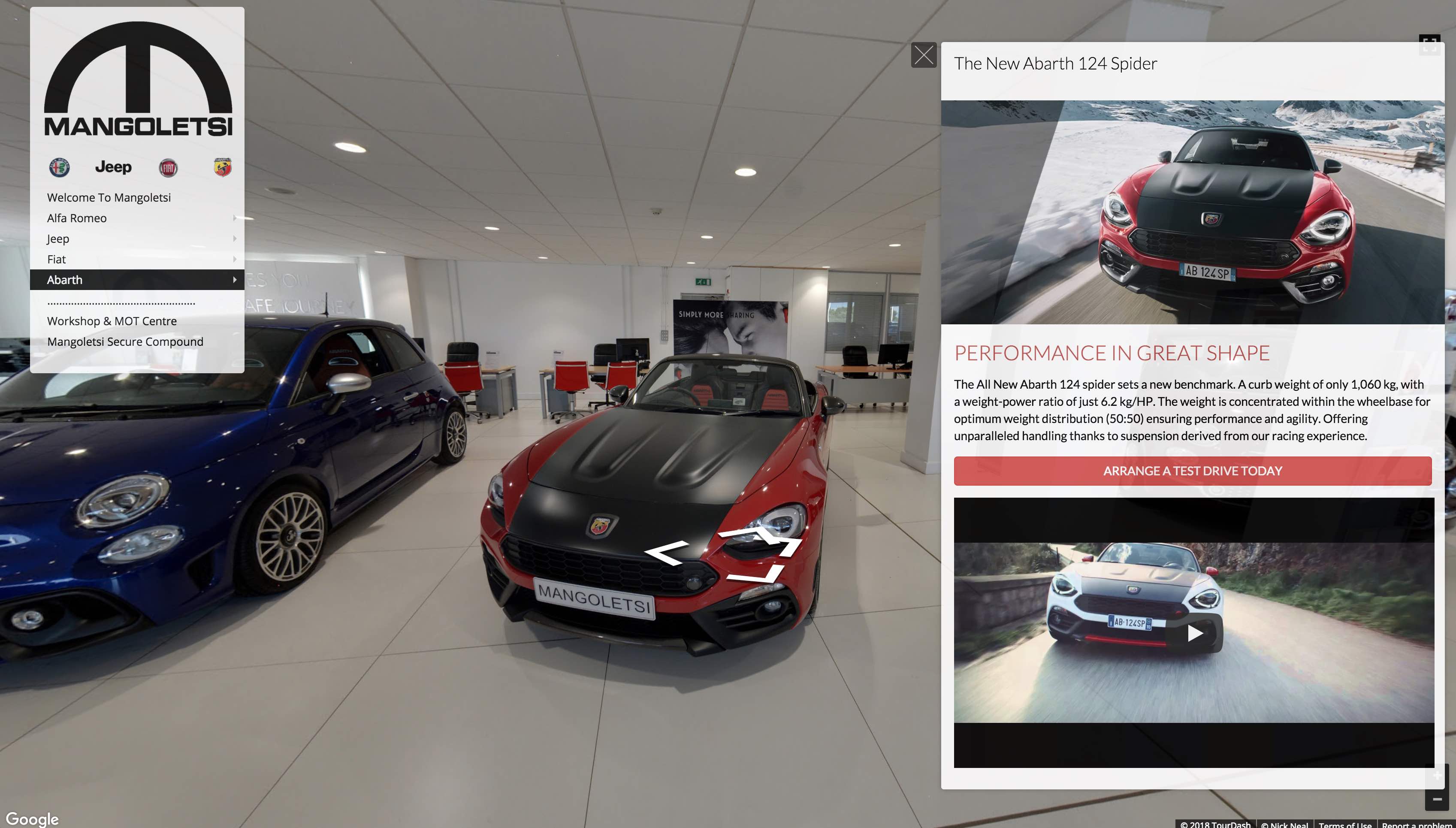 The tour is branded with car dealer logo and has rich hotspots with pictures and videos.
Need help?
Visit TourDash Support page for all of our documentation. If you want to talk to us directly, you can reach out to us by sending an email to support@tourdash.com and we'll get you started!
Not a TourDash reseller?
Not a problem! Visit th TourDash Registration page and get started with TourDash today.
Want a virtual tour for your business?
If you are a business owner and you want to create an advanced interactive virtual tour for your business, using the TourDash features and functionality, you can find a trusted TourDash reseller in your area by using this list.