The Roundhouse is a former railway engine shed in Chalk Farm, London, England. It has been converted into a performing arts and concert venue. It was originally built in 1847 by the London and North Western Railway as a roundhouse, a circular building containing a railway turntable.
Since 2006, Roundhouse has hosted the BBC Electric Proms and numerous iTunes Festivals, as well as award ceremonies such as the BT Digital Music Awards and the Vodafone Live Music Awards.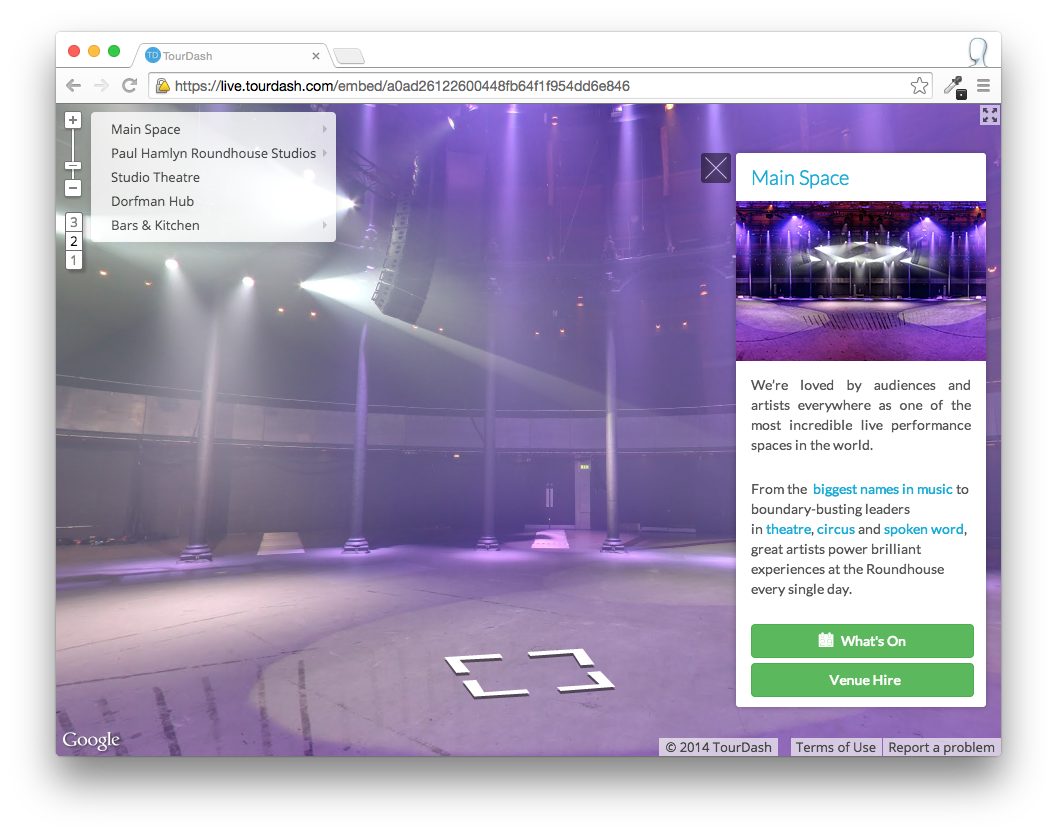 This is a richly filled tour that features boundary hotspots and a thorough implementation of the advanced navigation. Through the navigation you can quickly visit the POI's but at the same time you can make reservations and find out more about all of the specifics environment your looking at.
TourDash Reseller
This TourDash Discovery was brought to us by its TourDash Reseller, Theo Dee from Biztour Virtual Tours. He is the Google Certified Business View Photographer and all Biztour shoots are carried out by him.
From all of us at TourDash; Thank you very much for this work Theo, we look forward to seeing more from you in the future!