Hello there! We've found an absolutely amazing tour of the event. We like event tours because it's always something special and unusual. So with no doubts, this month winner is a Bluedot festival tour.
Look at this awesome dynamic and so well organized boundary hotspots. There are so many great locations of the festival with added photo and video content, a lot of links and useful information about the event. You definitely can feel the energy of the place through the virtual tour.
Please be so kind not only take a look but also write your short comment about the tour!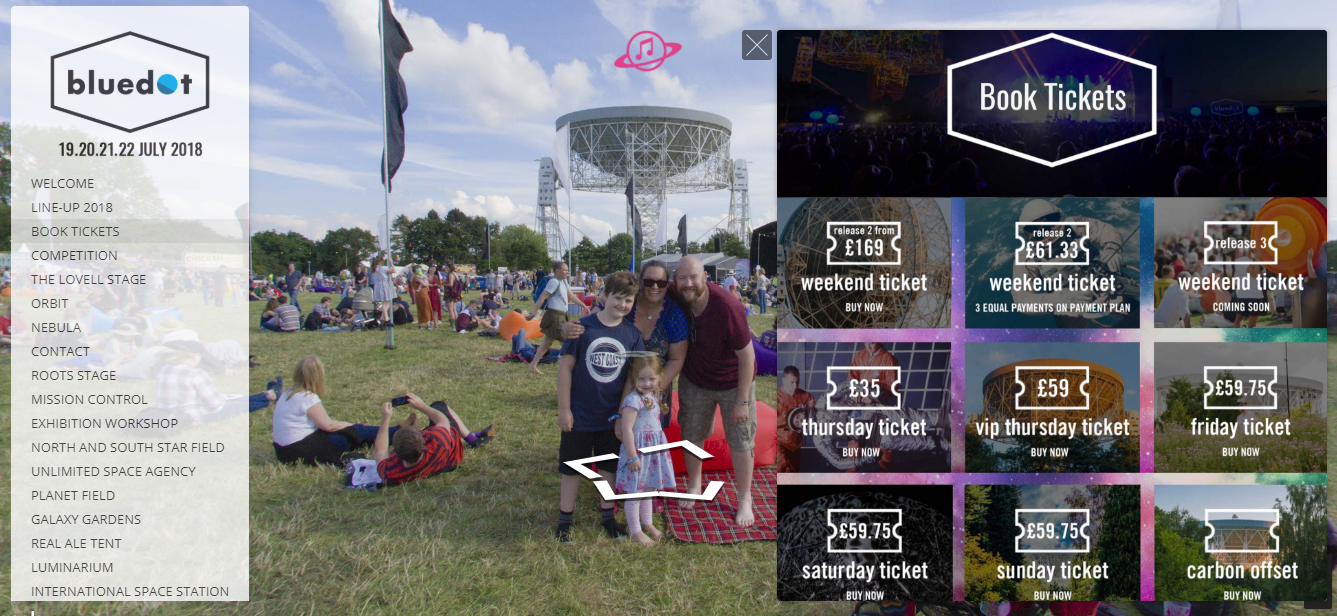 Need help?
Visit TourDash Support page for all of our documentation. If you want to talk to us directly, you can reach out to us by sending an email to support@tourdash.com and we'll get you started!
Not a TourDash reseller?
Not a problem! Visit the TourDash Registration  page and get started with TourDash today.
Want a virtual tour for your business?
If you are a business owner and you want to create an advanced interactive virtual tour for your business, using the TourDash features and functionality, you can find a trusted TourDash reseller in your area by using this list.