Hello there! The last winner tour of 2017 is here! And this is Sohal Healthcare tour. Sohal Healthcare is a brand new, purpose-built care home, registered to provide care for the elderly and those with dementia. The home has been built to a very high specification and includes many new and modern facilities, such as a coffee shop and cinema room, which is presented in the tour.
Sohal Healthcare tour is created in the best Tourdash tours traditions. There is a nice color decoration, customized hotspots and navigation menu. Tour contains a lot of information that visitors can be interested in.
Take a look and write your opinion about the tour!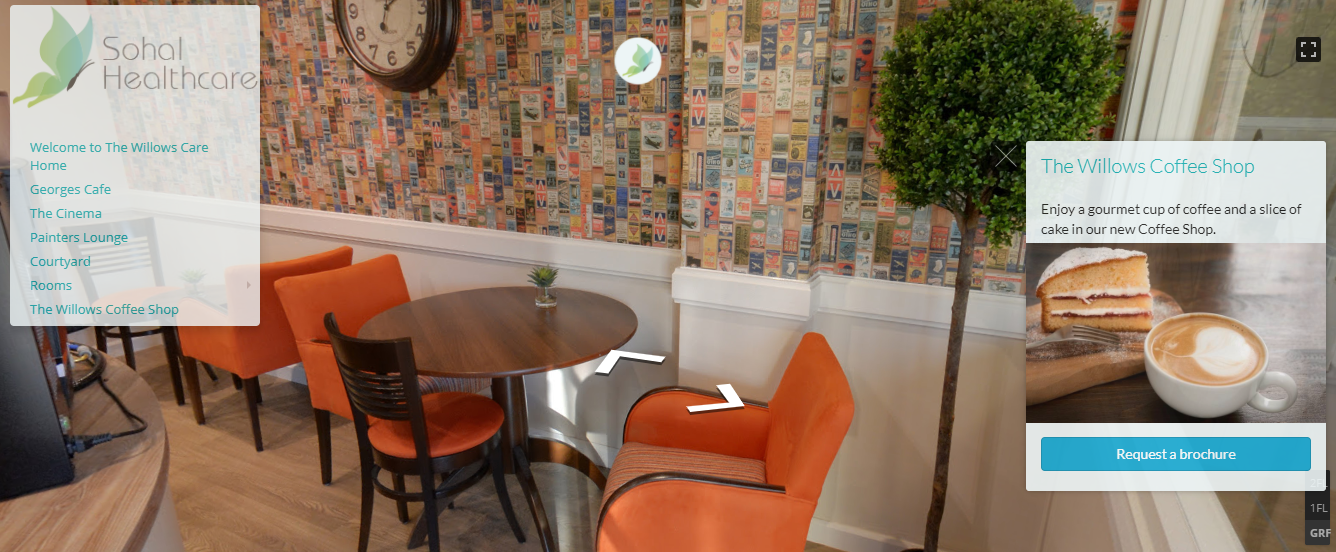 Tour was created by I See You Online agency
Need help?
Visit TourDash Support page for all of our documentation. If you want to talk to us directly, you can reach out to us by sending an email to support@tourdash.com and we'll get you started!
Not a TourDash reseller?
Not a problem! Visit the TourDash Registration page and get started with TourDash today.
Want a virtual tour for your business?
If you are a business owner and you want to create an advanced interactive virtual tour for your business, using the TourDash features and functionality, you can find a trusted TourDash reseller in your area by using this list.