Hello there! The first winner tour of 2018 is here – Children's Discovery Center tour! The center provides reliable child-care services for children from 2 up to 6 years old. In addition, Children's Discovery Center makes available valuable educational experiences, fosters growth and development in all aspects of the children's lives. Visitors can see nice and cozy areas in the tour and walk through the whole place to make sure it's suitable for their children.
The most attractive part of the tour is huge and bright dynamic hotspots which are not possible to miss. They are nicely fit the common conception of the company and tour decoration. Hotspots windows aren't big and contain just quick descriptions of the zones. This is good for just getting some useful information and pay more attention to the place itself with no distractions.
Take a look and write your short comment about the tour!
Watch Children's Discovery Center Tour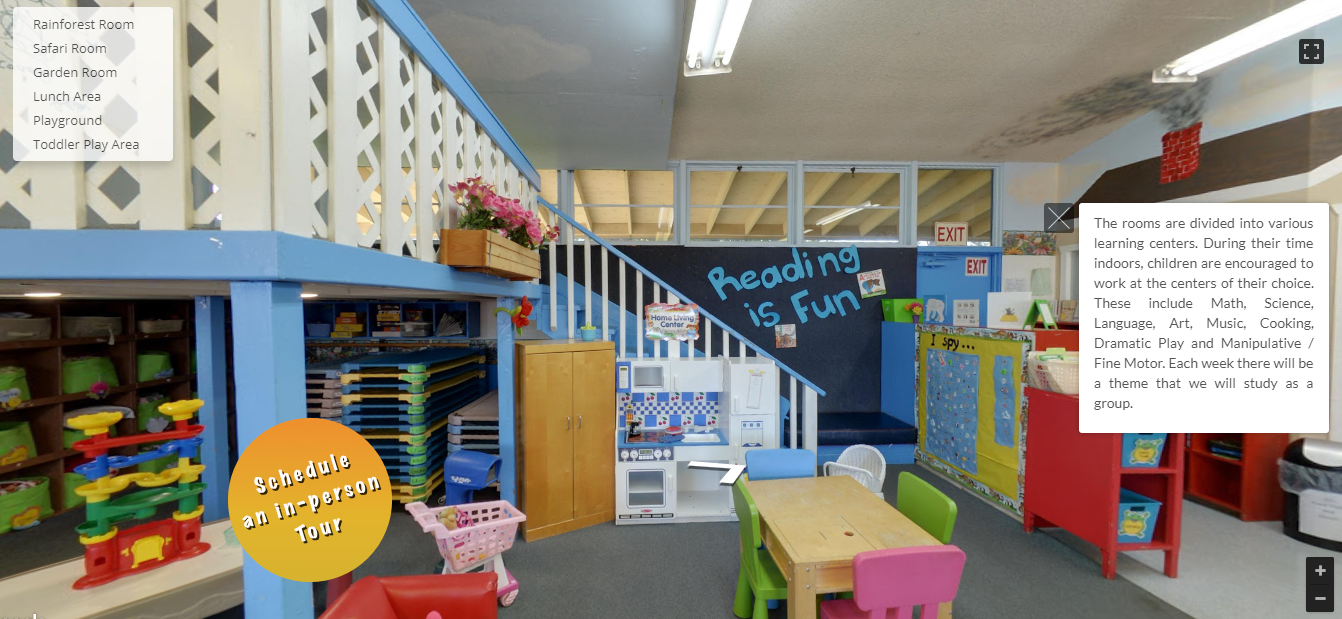 Need help?
Visit TourDash Support page for all of our documentation. If you want to talk to us directly, you can reach out to us by sending an email to support@tourdash.com and we'll get you started!
Not a TourDash reseller?
Not a problem! Visit the TourDash Registration page and get started with TourDash today.
Want a virtual tour for your business?
If you are a business owner and you want to create an advanced interactive virtual tour for your business, using the TourDash features and functionality, you can find a trusted TourDash reseller in your area by using this list.