Hello everybody! As usual we've found the best tour made during the last month and want to share it with you. Hope this column helps you find some interesting solutions for your own tours or just be connected with TourDash community. This time the winner is Aqualandia Benidorm tour.
Aqualandia is one of the world's largest and Spain's first ever water park. The park covers an area of 150,000 square metres and has great rides, which are classified according to the intensity of each one. All the classification marks for every ride you can see directly in a virtual tour.  This is such an amazing thing during your visit planning.
The tour in general is huge. You can see all the spots, all the areas of the park, imagine yourself enjoying different attractions. There are also a couple of creative solutions in the tours such as dynamic hotspots sings. Besides a great view in the tour you can watch nice videos for the full impression of the park activities.
Hope you enjoy exploring this tour!
[button target="_blank" style="" class="btn-default" link="https://live.tourdash.com/embed/6907991623fe4735b08d9cc06e1a2ae4″]Watch Aqualandia Benidorm Tour[/button]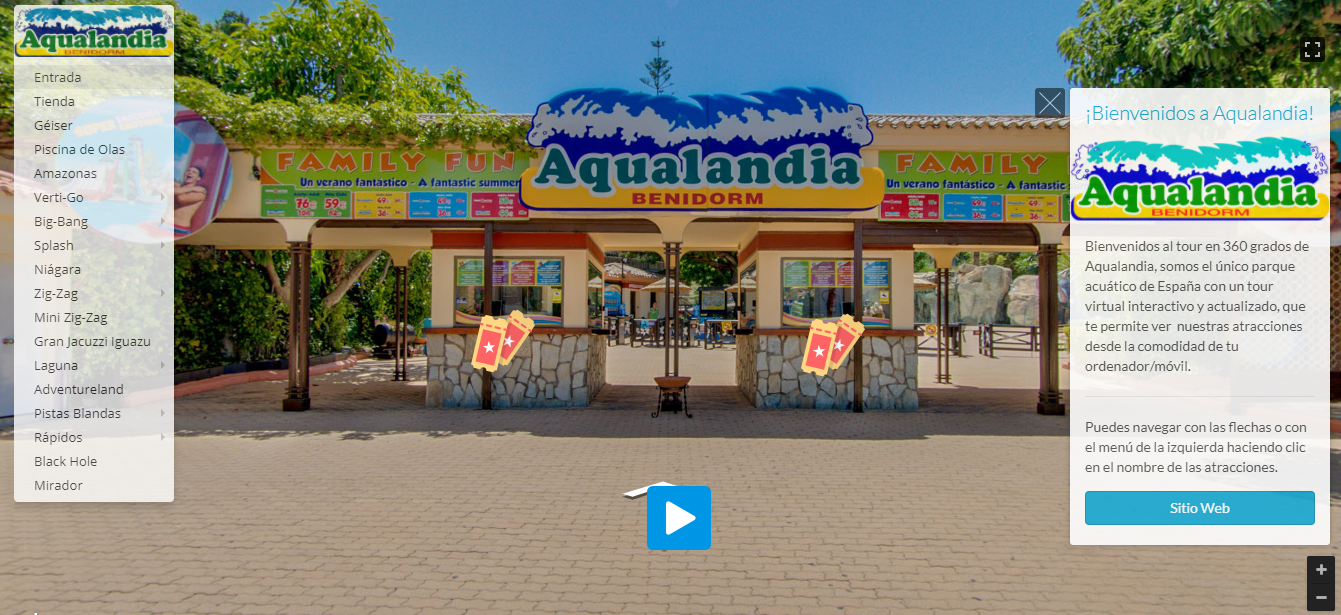 Tour was made by Diego Cuevas from StartupVideos.es
Need help?
Visit support.tourdash.com for all of our documentation. If you want to talk to us directly, you can reach out to us by sending an email to support@tourdash.com and we'll get you started!
Not a TourDash reseller?
Not a problem! Visit the TourDash Registration page and get started with TourDash today.
Want a virtual tour for your business?
If you are a business owner and you want to create an advanced interactive virtual tour for your business, using the TourDash features and functionality, you can find a trusted TourDash reseller in your area by using this list.