Hello everybody! It's the time for our regular column – TourDash tour of the month. As usually we've carefully investigated all the tours made during the last four weeks. And we are happy to present you the winner: INOXPA tour. INOXPA is a major corporation whose operations involve the manufacture and marketing of hygienic stainless steel components (pumps, agitators, blenders, valves), along with the management of processes and services focused on various industries: food processing, cosmetics and pharmaceutical. 
First of all we really like production tours because it's not something you see every day. It's as if they let you inside some secret place which is only for a closed group of people. You just look at those panoramas. Is it a spacecraft equipment? 🙂 Secondly it's a great example of a virtual tour. Bilingual hotspots is a good decision for such kind of companies.
Take a look and write your short comment about the tour!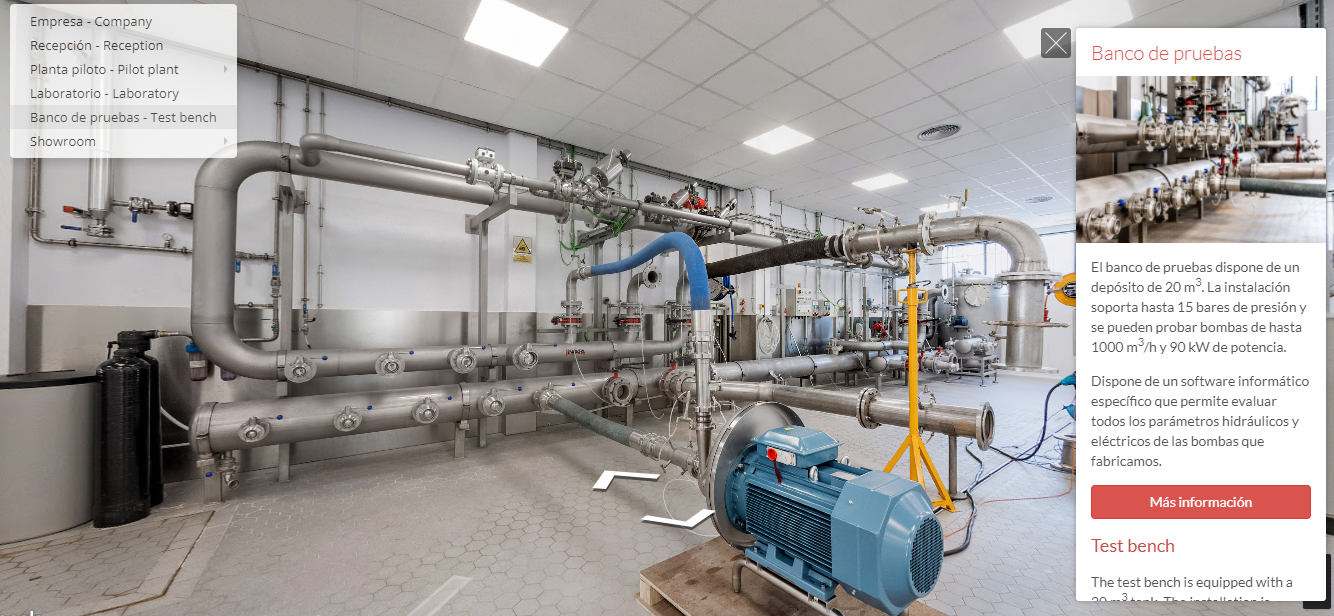 Need help?
Visit TourDash Support page for all of our documentation. If you want to talk to us directly, you can reach out to us by sending an email to support@tourdash.com and we'll get you started!
Not a TourDash reseller?
Not a problem! Visit the TourDash Registration page and get started with TourDash today.
Want a virtual tour for your business?
If you are a business owner and you want to create an advanced interactive virtual tour for your business, using the TourDash features and functionality, you can find a trusted TourDash reseller in your area by using this list.