Hello everybody! We continue our monthly competition for the title of the best TourDash tour of the month. This time the winner is CATS College Cambridge tour.
Have you ever dreamt to be a student in Cambridge? "Living and studying in one of the oldest and most famous university cities in the world is something truly special, and you should really enjoy being here in the academic heart of England," the first screen of the tour welcomes us with this quote. And this message from the very beginning sets the mood of the whole subsequent 3D experience. This is a good strike and right marketing solution for such kind of tours! The design and content of the tour is also very nice.
CATS College is an international boarding and university prep school which offers high school programs at four campuses, located in Cambridge, Canterbury and London in the UK, and in Boston, Massachusetts in the USA. With this tour you can immerse into the exceptional atmosphere of modern Cambridge.
[button target="_blank" style="" class="btn-default" link="https://live.tourdash.com/embed/0866482552474fdaa8f0053df77a8023″]Watch CATS College Cambridge Tour[/button]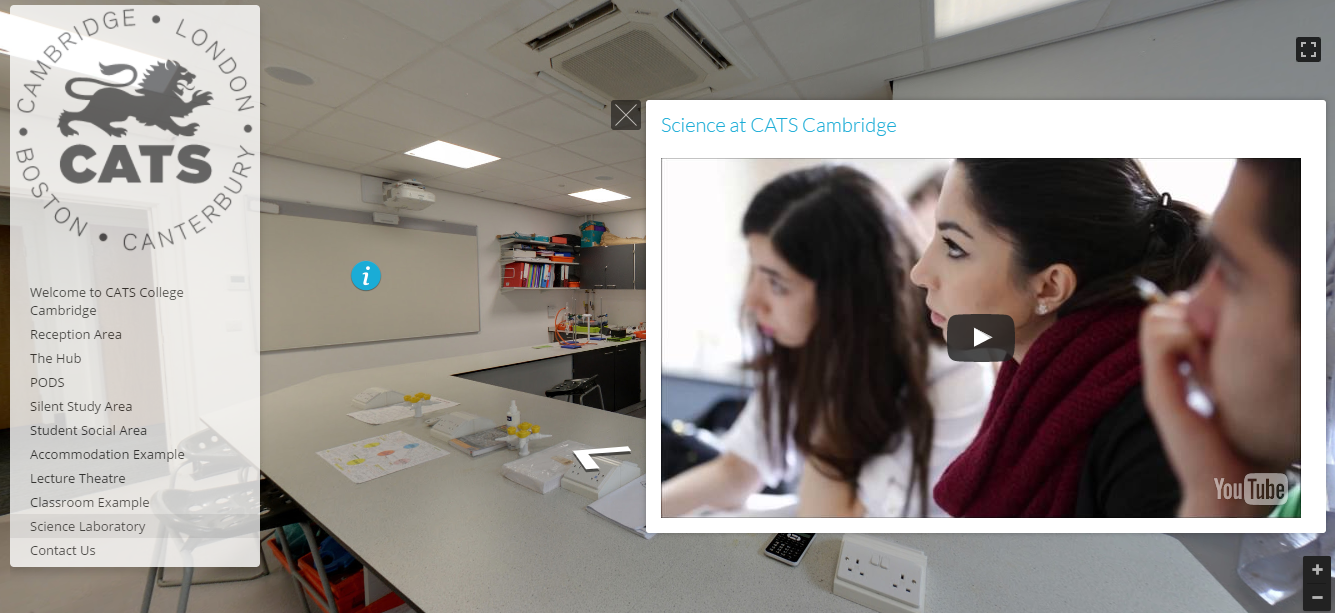 Tour made by I See You Online
Hope this column helps you find some interesting solutions for your own tours or just be in connection with TourDash community. 🙂 Do you like this post? Write in a comment your opinion!
Need help?
Visit support.tourdash.com for all of our documentation. If you want to talk to us directly, you can reach out to us by sending an email to support@tourdash.com and we'll get you started!
Not a TourDash reseller?
Not a problem! Visit the TourDash Registration page and get started with TourDash today.
Want a virtual tour for your business?
If you are a business owner and you want to create an advanced interactive virtual tour for your business, using the TourDash features and functionality, you can find a trusted TourDash reseller in your area by using this list.