Hey guys! We really enjoy to work on this monthly project and award the best tour. Every time it's an intrigue for us and we carefully investigate all the tours to find the one. This month we want to distinguish Merrehill tour.
Merrehill is a digital marketing agency. The tour is laconic, neat and very creative! We love the idea of a corporate character – a small digital person who represents the main ideas of the company. The images of the tour are great as the whole concept is!
Sure you'll enjoy exploring this tour!
[button target="_blank" style="" class="btn-default" link="https://live.tourdash.com/embed/5161b44e78ab42cfb91598e68081c750″]Watch Merrehill Tour[/button]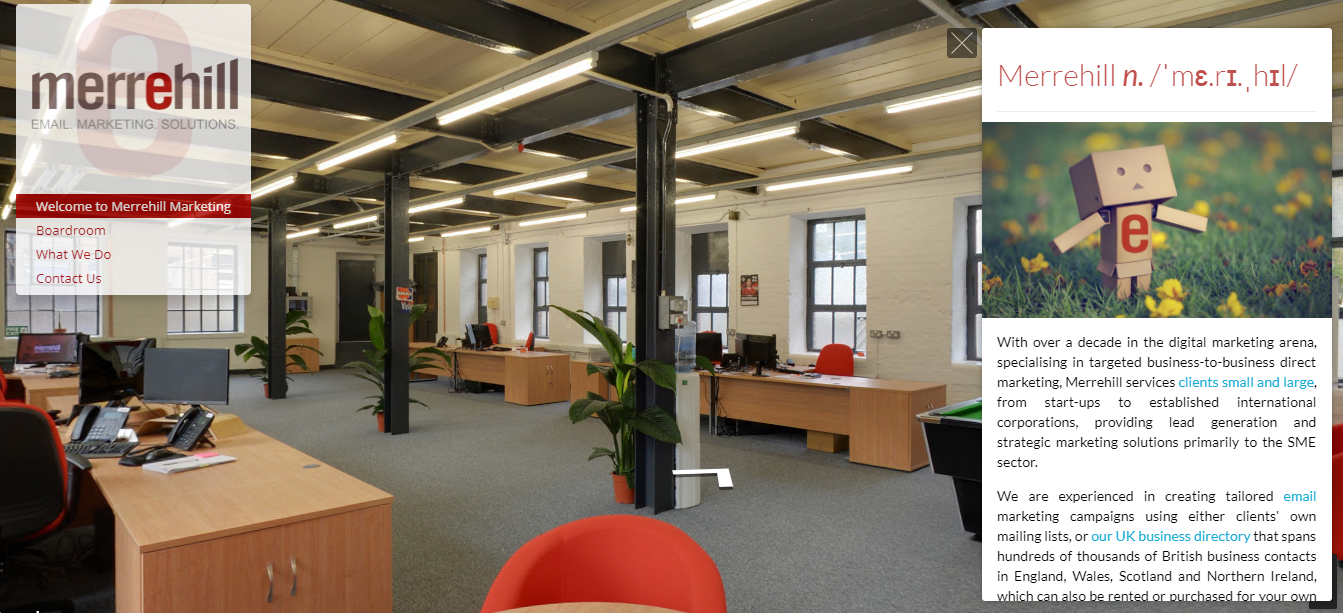 Tour was created by I See You Online agency
Need help?
Visit support.tourdash.com for all of our documentation. If you want to talk to us directly, you can reach out to us by sending an email to support@tourdash.com and we'll get you started!
Not a TourDash reseller?
Not a problem! Visit the TourDash Registration page and get started with TourDash today.
Want a virtual tour for your business?
If you are a business owner and you want to create an advanced interactive virtual tour for your business, using the TourDash features and functionality, you can find a trusted TourDash reseller in your area by using this list.