TourDash tour of the month is back! And this month winner is Tells Hohle Jasse restaurant tour.
The tour is minimalistic and well-designed at the same time. There is a restaurant logo embedded in the navigation menu and brand color sheme is used for hotspots and other controls. Check out this great tour. The tour was created by TourMedia from Manchester, UK.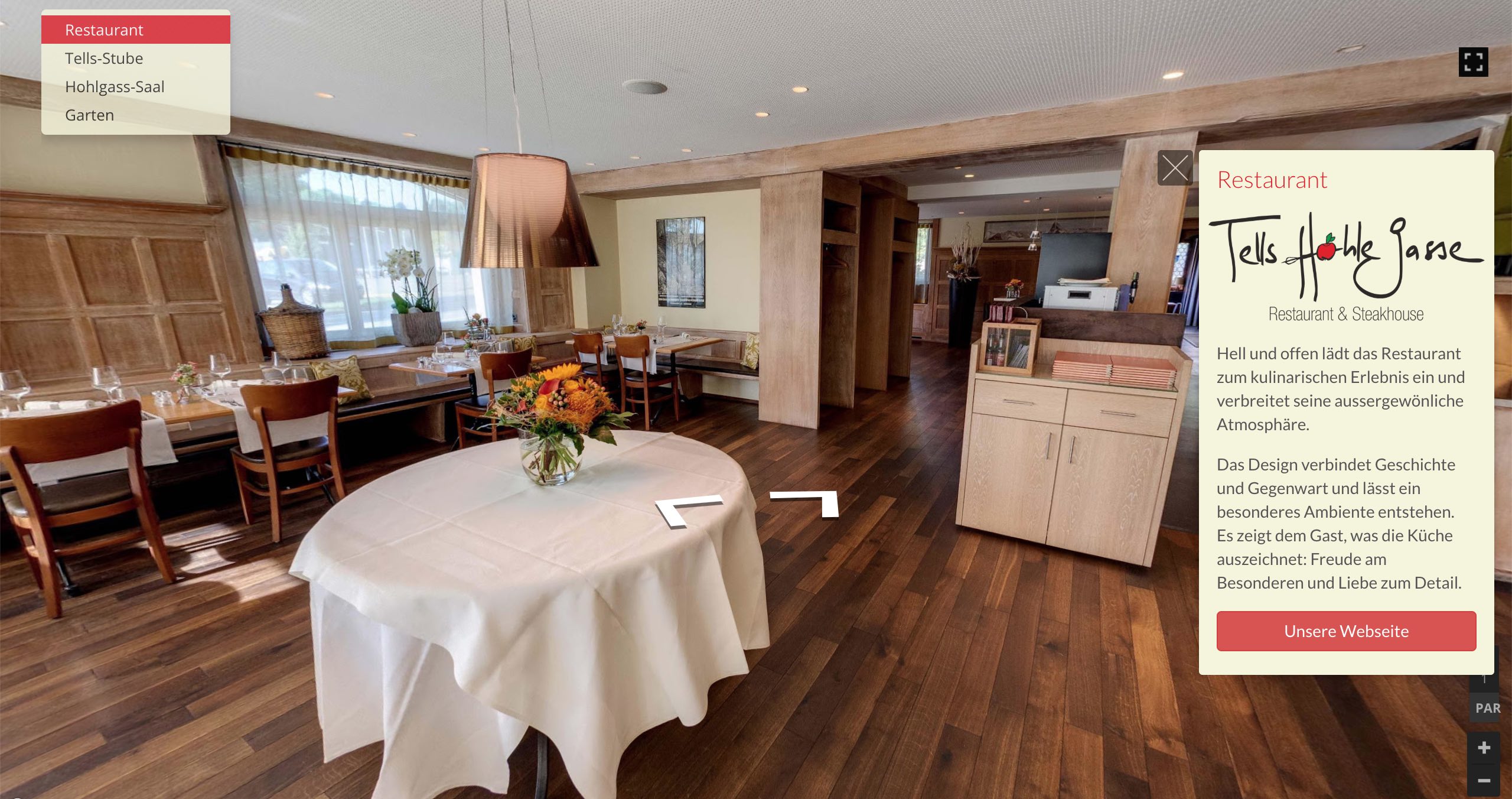 Need Help?
Visit TourDash Support page for all of our documentation. If you want to talk to us directly, you can reach out to us by sending an email to support@tourdash.com and we'll get you started!
Not a TourDash reseller?
Not a problem! Visit the TourDash Registration page and get started with TourDash today.
Want a virtual tour for your business?
If you are a business owner and you want to create an advanced interactive virtual tour for your business, using the TourDash features and functionality, you can find a trusted TourDash reseller in your area by using this list.