We proudly present you this week tour of the week. It is a tour of a wellness resort that is published on an online platform where informing and inspiring people about wellness is central. This tour gives a visitor a complete picture of the site and allows the visitor to view the complete resort online, in peace. The best online orientation that is possible! In the virtual tour on the right spot, the most important sales information is added. The story of the resort is being told be means of this TourDash tour.
Providing information about the resort is not the only thing that is presented in this tour.
The online orientation for making a purchase is becoming increasingly important. Winning the trust of consumers is important and the online experience is positively influenced since mood and emotion play can be transferred using TourDash.

[button target="_blank" style="" class="btn-default" link="https://tourdash.com/wp-content/uploads/2014/06/Case_Study_Wellness.pdf"]Read about the Wellness.nl case study[/button]
TourDash Reseller Spotlight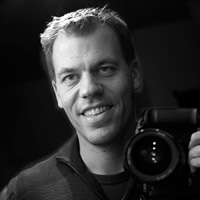 Ivo Vrancken – Ivo Vrancken | Beeldmaker
"Top quality Google Virtual Tours for businesses that appreciate good photography".
Ivo is an image maker. His passion is the visualisation of messages and stories. In 1996 he started as a cameraman and developed into an all-round image maker. As a (self-directing) cameraman, editor and photographer with experience as a web editor and web designer, Ivo is able to create the images today's online world is asking for. Since October 2013 Ivo is active in the Google Maps Business View program serving premium clients in, for example, the car, coffee, restaurant and wellness industry like Mini Brand Store Amsterdam and Nespresso boutique P.C. Hooftstraat, Amsterdam
If you're located in the Utrecht area and you want to work with Ivo to realize your very own TourDash tour or if you have questions for Ivo regarding this TourDash tour, contact Ivo Vrancken!