Hello there! If you haven't noticed yet there is a new "Tour settings" tab in a TourDash editor. Now you can set an appearance of your Google virtual tour.
For example you can turn off a mouse wheel scroll zoom or adjust visibility of Google panoramas' controls. For instance it's possible to hide all the controls and allow the dragging only with the help of the mouse.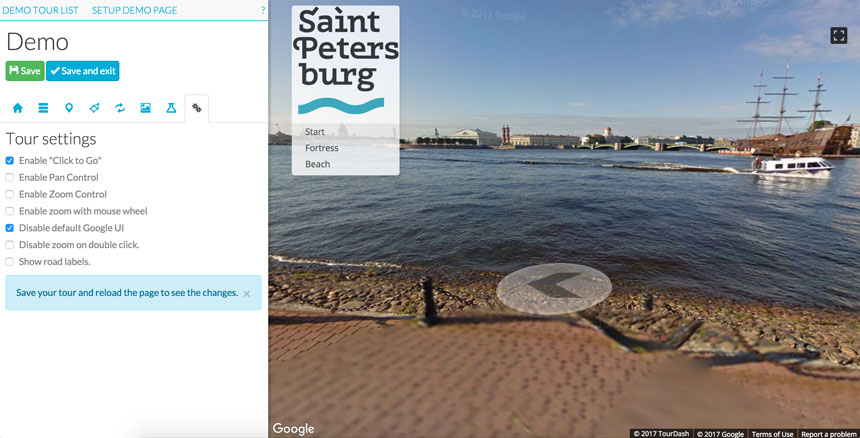 We're going to add more new options for you to increase opportunities to customize TourDash tours. Stay tuned and please contact us for any questions writing to support@tourdash.com.