Hello there!
Have you ever seen a virtual tour of an event? We've got used to the possibility to have an online visit to shops, restaurants, hotels etc. But what about events? Isn't it a huge marketing instrument to promote a festival, conference, concert, performance or any other occasion?
I'm sure it is. Let me show you a great example of such tour – Kendal Calling Festival.
[button target="_blank" style="" class="btn-default" link="https://live.tourdash.com/embed/edd9a73af8f343b997c2d9404217c9b2″]Watch Kendal Calling Festival Tour[/button]
At least, an event virtual tour can be an amazing reinforcement for the promo website. At most, it's a self-sufficient selling channel. There are plenty of opportunities to show an event area, photos and videos from the previous one, connect social media. Also there are interactive ways to present program, speakers, participants and sponsors. A virtual tour for an event can really reach a target audience by immersion into the atmosphere and helps to conduct an awesome event.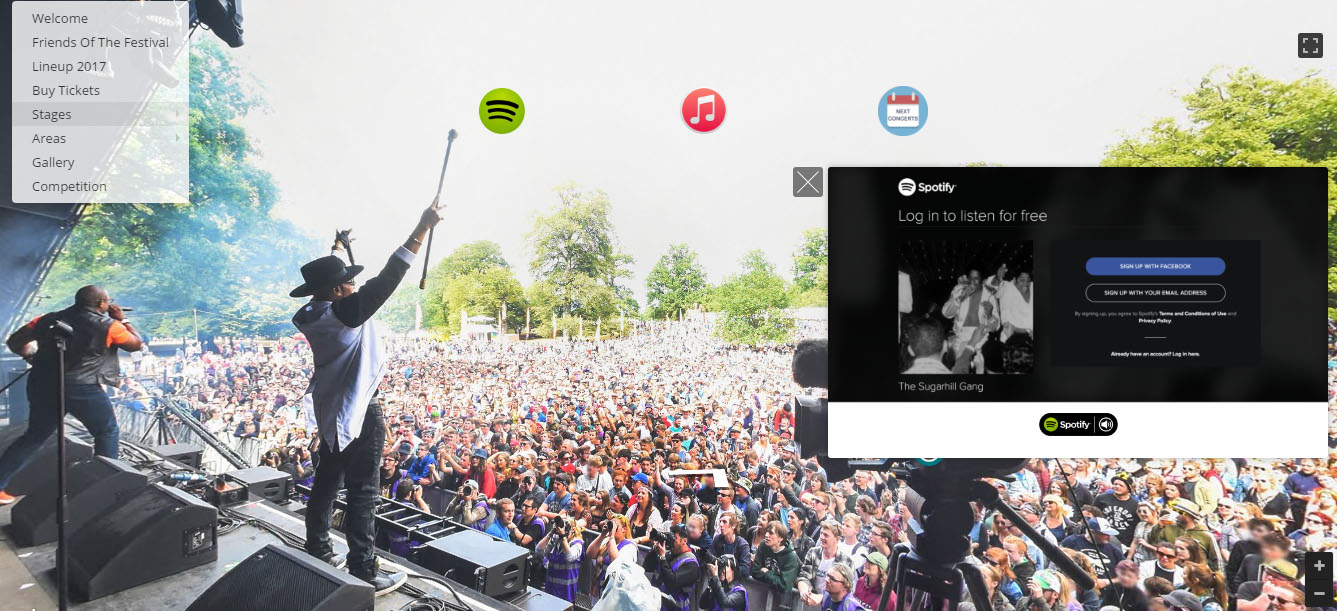 What is your opinion on this? Share your thoughts and experience!