We can all agree that starting a business and using online tools can be quite a hassle. Having images, videos and a tour available online for your customers is key to communicate your business to your customers.
In an earlier news article we spoke about uploading pictures to the tour with ease, using TourDash. The same can be said for business videos or commercials. Not only can you show off your business through a virtual tour, but you can even show your online visitors videos, such as: product videos, business films and even commercials.
You can show these at any time using TourDash! By simply adding information fields (hotspots) you can add videos by using their Video Embed Code, simply copy and paste it into the Insert Video option of the TourDash Editor. What are you waiting for? Go try it for yourselves!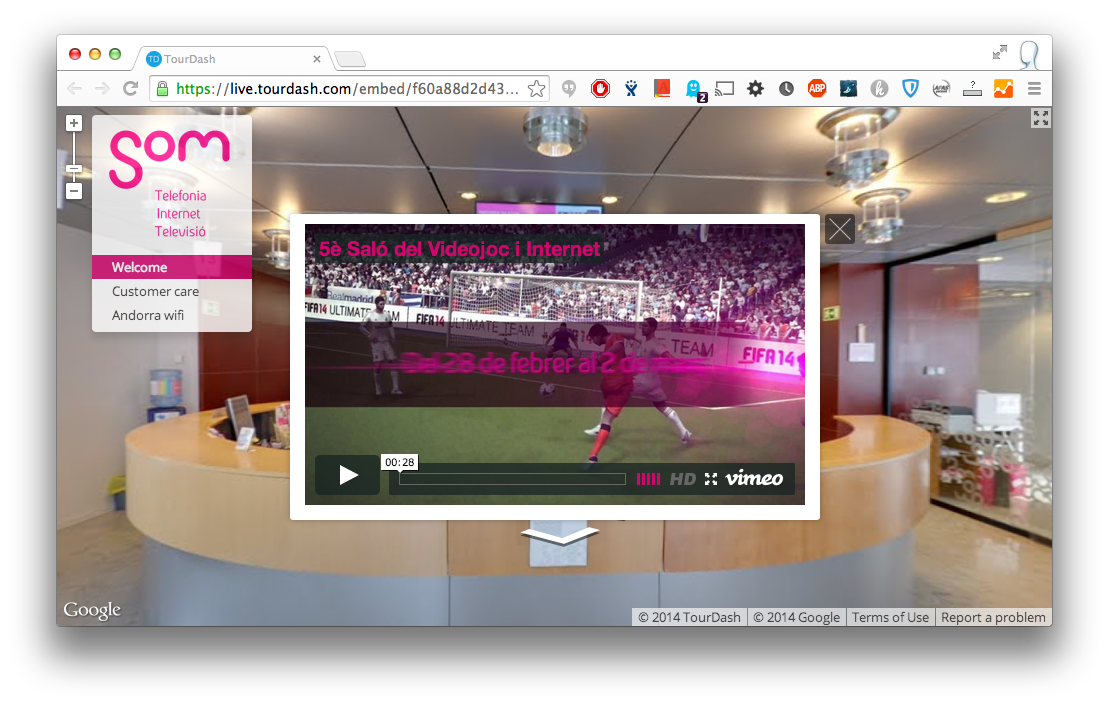 Need Help?
Visit support.tourdash.com for all of our documentation. If you want to talk to us directly you can reach out to us by sending a mail to support@tourdash.com and we'll get you started!
Not a TourDash Reseller?
Not a problem! Visit the TourDash Registration page and get started with TourDash today.