TourDash tour of the month | October'16
Hello there! Today is the time for our regular column – TourDash tour of the month. As usually we've carefully investigated all the tours made during the last four weeks. And we are happy to present you the winner: The Caledonian Club!
The tour is really neat yet not boring, and it brings you the atmosphere of a private club in one of the most luxurious areas of London – Belgravia. All hotspots are well made and designed using dark-violet color scheme which is also used for the navigation menu.
Enjoy watching it!
Watch The Caledonian Club Tour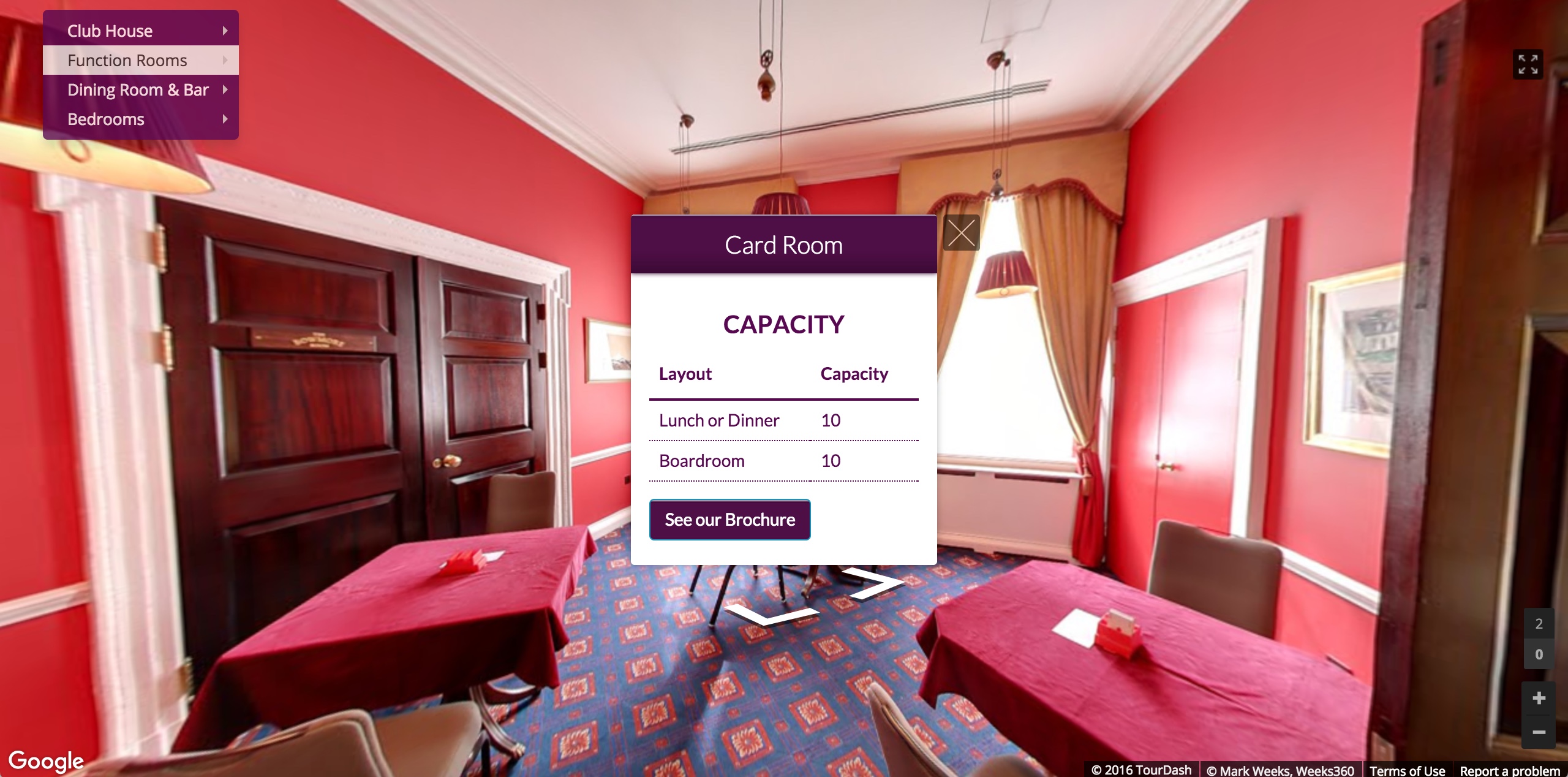 Tour was made by Weeks360
We're always keeping an eye out for the tours to find the most elaborated and interesting tour of the month. Although, if you're particularly proud of a tour, share it with us! If you have any tours you'd like to submit please send them to support@tourdash.com. If it wins we will show it in our blog and social media next month.
Thank you for working with TourDash! See you soon!
Need help?
Visit support.tourdash.com for all of our documentation. If you want to talk to us directly, you can reach out to us by sending an email to support@tourdash.com and we'll get you started!
Not a TourDash reseller?
Not a problem! Visit the TourDash Registration page and get started with TourDash today.
Want a virtual tour for your business?
If you are a business owner and you want to create an advanced interactive virtual tour for your business, using the TourDash features and functionality, you can find a trusted TourDash reseller in your area by using this list. 
We appreciate any and every comment we get so do not hesitate to write us right here under this post or on our Facebook page. Have a nice day!