Let's face it, Google Maps Business View adds a whole new spectrum to online marketing. Combine it with TourDash to make sure the company website and virtual tour have the same layout.
Using the TourDash Editor enables the creation of a personalized layout, making sure the business website's layout is the same within the virtual tour. This includes, font type, text color, back color, text size, text alignment, etc.
Not only can you use TourDash to create a specialized layout for a virtual tour, it is also very user friendly and resembles any of the major text editing programs. Just take a look at the tour below and be inspired to create a personalized layout, using Tourdash!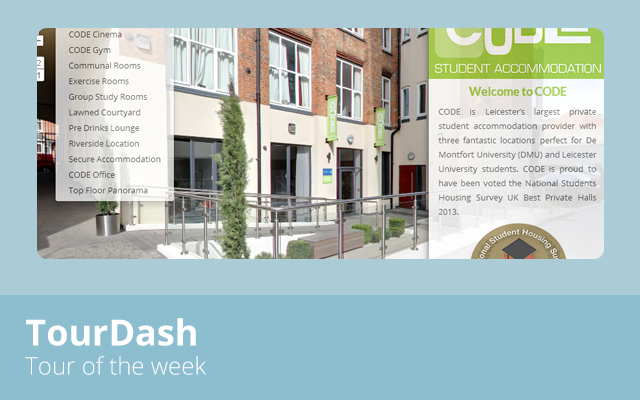 The CODE tour has been communicated before to you however, it is a tour with a high-level of TourDash functionality integrations. Because of that it was made our Tour Of The Week a couple of weeks ago. This tour is a great example of how to integrate your website's layout into your virtual tour.
Need Help?
Visit support.tourdash.com for all of our documentation. If you want to talk to us directly you can drop us a line at support@tourdash.com and we'll get you started!
Not a TourDash Reseller?
Not a problem! Visit the TourDash Registration page and get started with TourDash today.