Hello there! Hot Spain has brought us one more awesome tour again! Terra Mitica is a theme amusement park located in Benidorm. The park is divided into 5 themed zones: Egypt, Greece, Rome, Iberia, and the Islands (of the Mediterranean). There are numerous of attractions and shows as well as several restaurants and even two hotels.
The tour presents almost every part of the park so it's really big 3D journey. Moreover you can watch lots of videos with entertaining performances. The tour contains amusing dynamic hotspots and nice boundary hotspots, customized navigation menu.
Hope you enjoy exploring this tour!
[button target="_blank" style="" class="btn-default" link="https://live.tourdash.com/embed/0d96b7c42a5149c8a2d9f1900a44a7d2"]Watch Terra Mitica Park Tour[/button]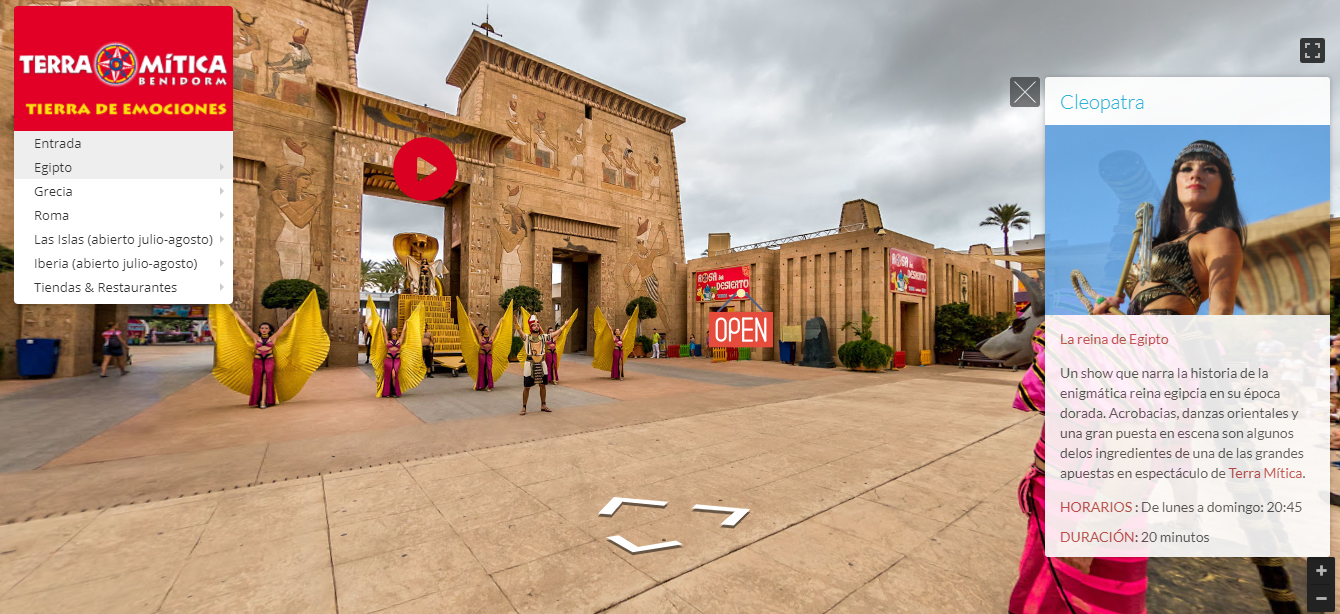 Tour was made by Diego Cuevas from StartupVideos.es
Need help?
Visit support.tourdash.com for all of our documentation. If you want to talk to us directly, you can reach out to us by sending an email to support@tourdash.com and we'll get you started!
Not a TourDash reseller?
Not a problem! Visit the TourDash Registration page and get started with TourDash today.
Want a virtual tour for your business?
If you are a business owner and you want to create an advanced interactive virtual tour for your business, using the TourDash features and functionality, you can find a trusted TourDash reseller in your area by using this list.