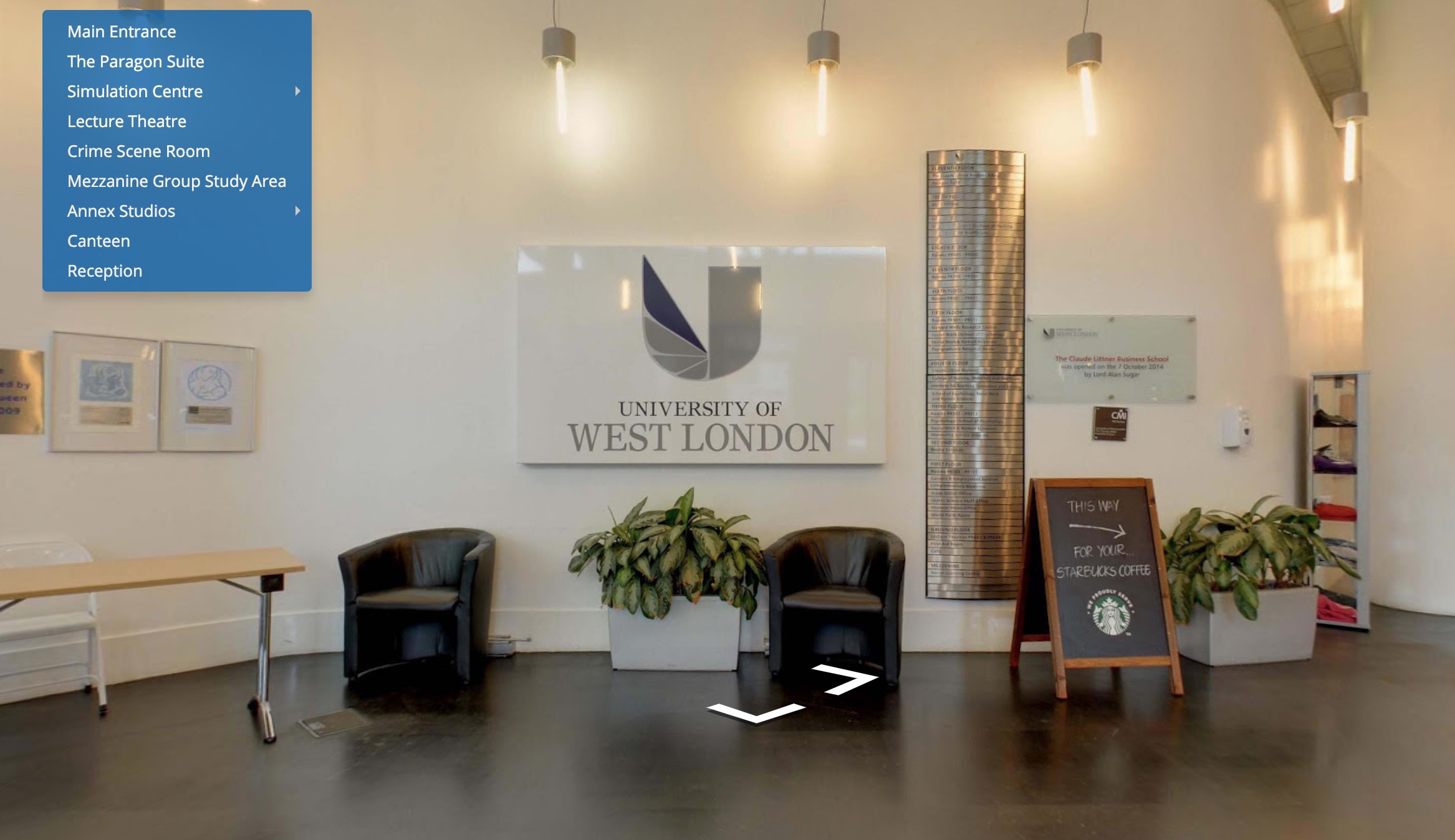 Tour of the Month
Welcome to the first TourDash tour of the month in 2019! And this month winner is University of West London - Brentford tour.
The tour is branded with deep blue color and has a number of informative and useful hotspots with information about the university. 
The tour was created by Ideal Insight from London, UK.