Hello everybody! We continue our monthly competition for the title of the best TourDash tour of the month. This time the winner is Motor Range tour.
This is a nice and short tour with good design and relevant information. Customized dynamic and boundary hotspots, decent video content, simple contact information and of course great panoramic photos themselves. The most amazing trait of Motor Range tour is hotspot window full of positive testimonials. That works! This is an awesome idea for the hotspot content. One more remarkable thing in the tour is the photo inside the hotspot on the welcome screen. It shows the scale of the company.
Hope you enjoy exploring this tour!
[button target="_blank" style="" class="btn-default" link="https://live.tourdash.com/embed/84fecaa85aae40c0bb95495f19bae106"]Watch Motor Range Tour[/button]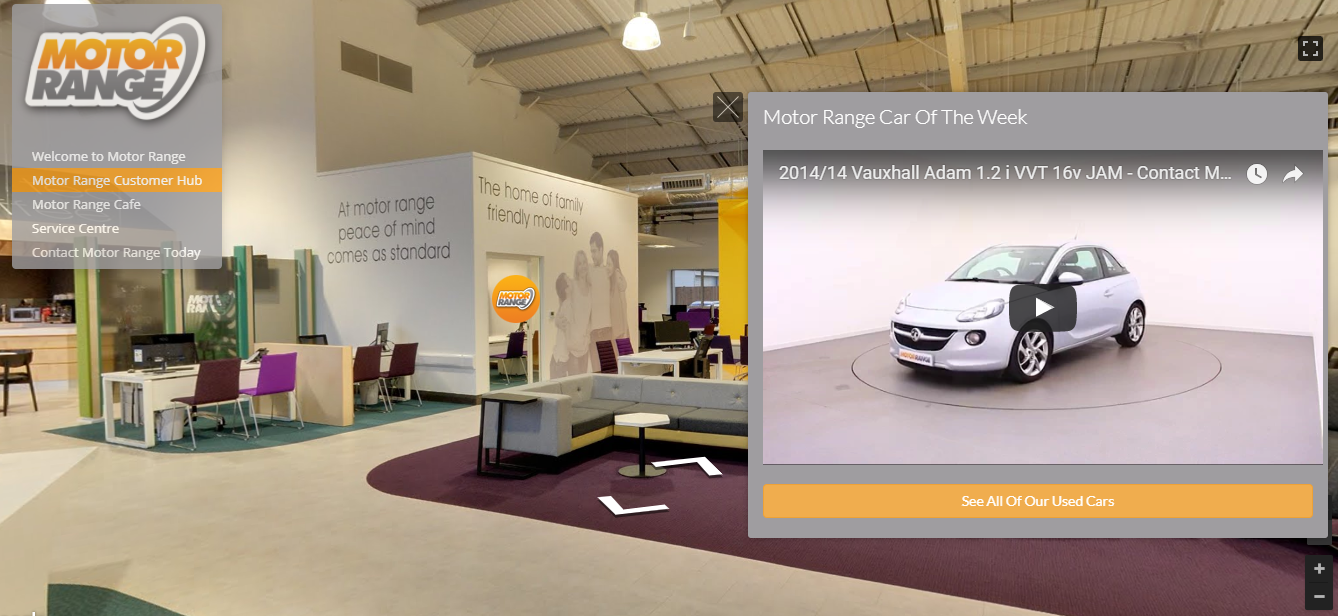 Tour made by I See You Online
Need help?
Visit support.tourdash.com for all of our documentation. If you want to talk to us directly, you can reach out to us by sending an email to support@tourdash.com and we'll get you started!
Not a TourDash reseller?
Not a problem! Visit the TourDash Registration page and get started with TourDash today.
Want a virtual tour for your business?
If you are a business owner and you want to create an advanced interactive virtual tour for your business, using the TourDash features and functionality, you can find a trusted TourDash reseller in your area by using this list.